INSTAPLY HELPS THE LITTLE GYM CREATE WOW EXPERIENCES, AND INCREASES CLASS SIGN UPS, ALL VIA TEXT!
Try Instaply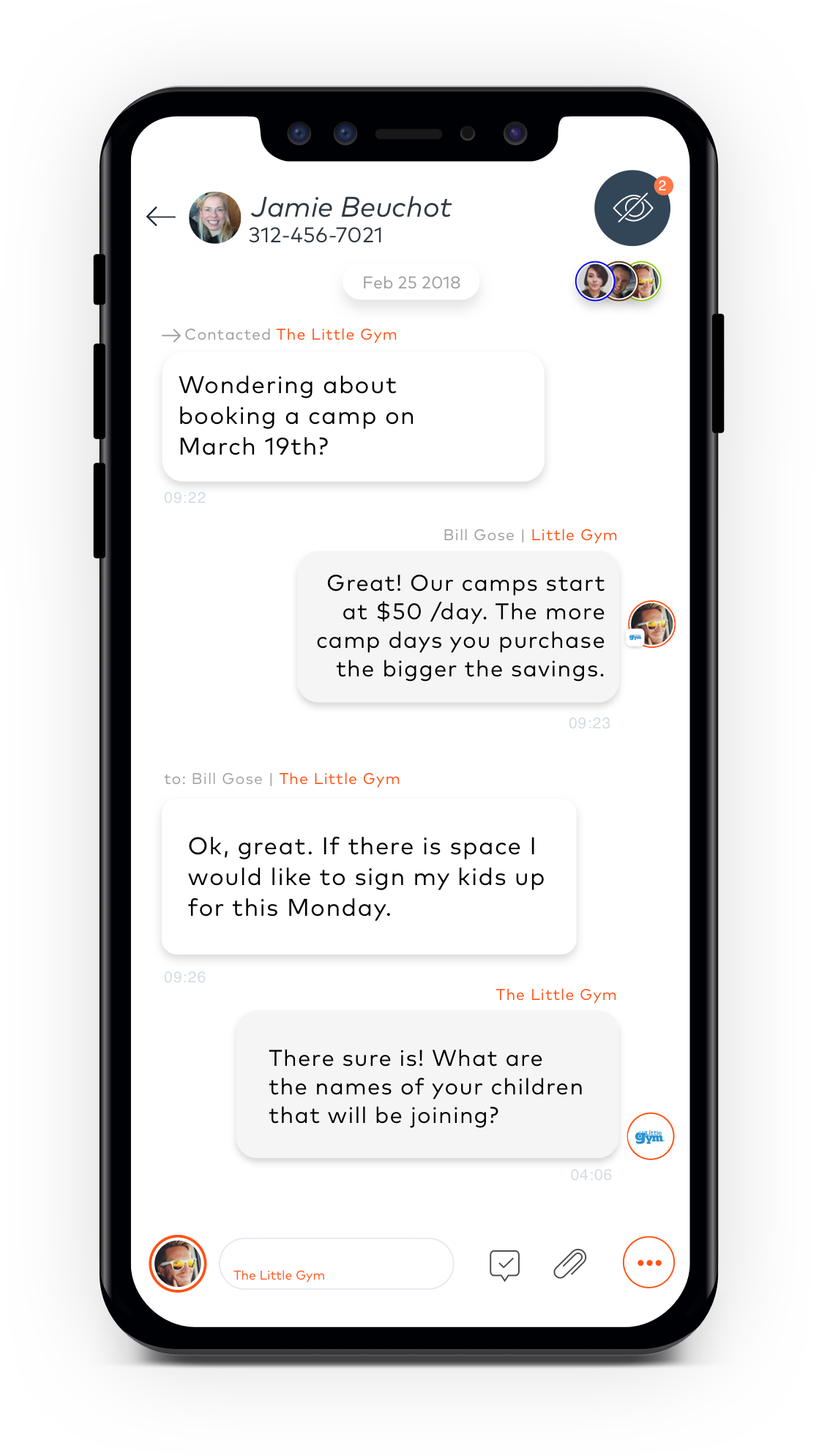 The Little Gym parents have young, athletic kids. Organizing classes, parties and camps (or even sick days, or cancellations) becomes much easier, when you can handle it, via text. Instaply helps new customers learn more about services at the The Little Gym, while helping current customers to save time in communicating with the place where their kids are having the best time!
OUR CHANNELS



Transforming Customer Service
Transform conversational data into actionable insights to improve service offerings and drive long-term customer loyalty. Get to know your team and customers better.
Skyzone
Instaply is Fantastic!!! The platform is easy to use, and our guests love the ability to text for a quick & easy response. With Instaply my call center team is efficient, and spends more time focusing on guest services. Erik Dahlgren. COO, Skyzone – Camp David
View Case
Cole Hardware
Instaply allows us to keep close to our customers' journey while providing the right service at the exact moment. Bernard Cotillard. Leroy Merlin
View Case

Instaply San Francisco
230 California Street
+1 415 200 30 56
Instaply Lille
15 Boulevard Carnot
06 44 60 04 80
Instaply Barcelona
Carrer d'Aribau 195
+34 986 080 555